Oct 08
Thanks Overstock.com for the article
Magnetic Bracelets Benefits Explained
by Maegan Crandall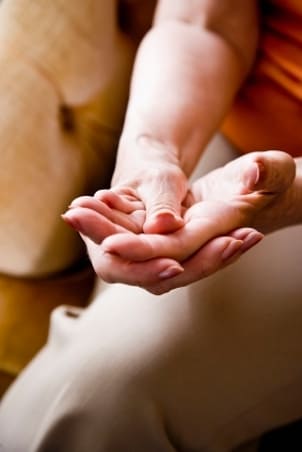 Magnetic jewelry has become a very popular way to treat a myriad of health conditions and problems. You may be wondering what magnetic bracelets actually do and whether or not magnetic jewelry works to relieve pain. In this article, we will review the different types of magnetic jewelry and try to make sense of magnetic bracelets benefits and promises. There are many sources of information about magnet therapy, and it can be difficult to decide whether or not to try magnetic bracelets. Our quick overview simplifies magnetic bracelets benefits and can help you approach magnet therapy in the right way.
Facts about Magnetic Bracelets:

Magnetic jewelry choices: Magnetic jewelry is available in many different styles. Many magnetic bracelets offer their own unique style aesthetic. Choose from magnetic cuff bracelets with simple details, magnetic jewelry with pearls and gemstones and handsome magnetic link pieces. Magnetic necklaces and rings are also available; if you find that your magnetic bracelet is beneficial for your health, consider adding other magnetic pieces to your collection to maximize benefits.

Magnetic pain relief: Magnetic therapy is the idea that magnets increase circulation, blood flow and oxygen in a specific area in the body. Increased blood flow can help to relieve pain and stiffness, especially if your joints, back or muscles are swollen or injured. Many individuals with arthritis and other chronic pain conditions report relief from magnet therapy.

Magnetic mental therapy: Magnet therapy has also been shown to increase relaxation and well-being in some individuals. This may simply reflect the reduction in pain and stiffness, or it may be its own benefit. Many proponents of magnet therapy say that magnetic bracelets restore the body's natural energy field or help align the body's chakras. Either way, relaxation is a very important part of physical health. Consider magnetic therapy to deal with daily stress and tension.

Try it for yourself: Effects of magnet therapy have not been medically proven, but each individual should decide for themselves if magnetic jewelry is right for them. Many people have exhausted other pain-relief remedies, and magnetic bracelets may be a good solution for individuals with chronic, untreatable pain. Try a stylish, affordable magnetic bracelet, ring or necklace for yourself.

The content on this site is not intended to substitute for the advice of a qualified physician, pharmacist or other licensed healthcare professional. The products may have additional information and instructions on or inside the packaging that you should carefully read and follow. Contact your healthcare provider immediately if you suspect that you have a medical problem. The use of dietary supplements may not have been evaluated by the Food and Drug Administration and is not intended to diagnose, treat, cure or prevent any disease or health condition.
Posted by Jay Roberts at 03:22 AM | Permalink